Is PlateUp! Better Than Overcooked?
By Stephen M January 24, 2023
---
The hype around Overcooked seems to be higher than it should be, according to some gamers. Many lovers of the genre see it as a better choice thanks to its party vibes and instinctive simple controls. It also has that lovely chaotic energy, and with no story to follow, you are free to create one./image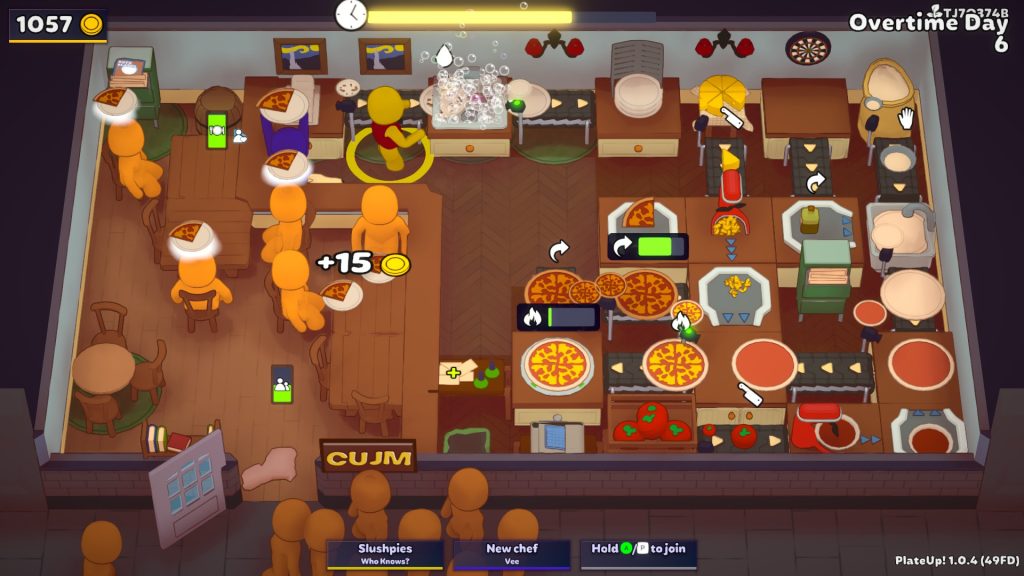 However, most non-gamers end up quitting play after having unfavorable results. Yes, it is very nice to play Overcooked, but disastrous results normally dampen that excitement. For first-timers, Overcooked is a chaotic cooking game with one to four-player options.
You work as a team to cook and serve food orders while operating a restaurant on a moving truck or a sinking iceberg or whatever else crazy place. Sounds exciting, right? But many casual gamers give up in the middle of their gameplay as tasks become demanding.
Thankfully, Yogscast Games came up with an action-filled cooking game option, PlateUp!, to solve the flaws in Overcooked. PlateUp! is not as chaotic as Overcooked and takes a more management-sim approach. However, it comes with the excitement and energy-filled instinct one can find in Overcooked. It also has identical layouts and controls with no overburdening settings.
PlateUp! also has up to four-player options. The chefs go around the kitchen and dining room, cooking and serving customers. After which, they clean up to keep the place tidy.
With PlateUp!, players upgrade and design their restaurants as they progress. But you need to be critical in your service. Failing to serve even one customer will take you back to the starting point. The good thing is that you may start in a new restaurant so that the task doesn't feel repetitive.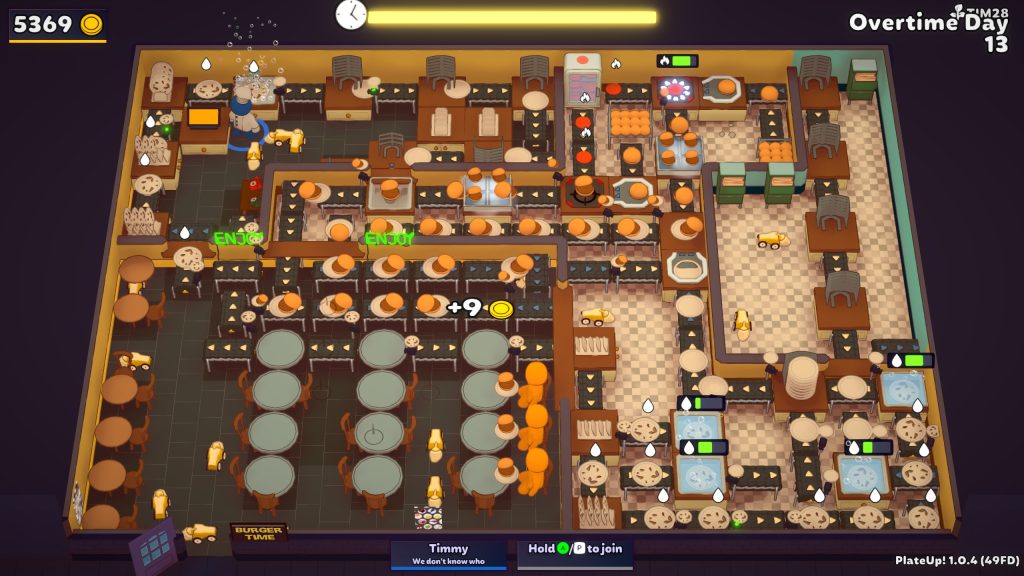 Just keep up with the order and meet clients' needs to grow your restaurant.
Each round comes with an opportunity to change the restaurant layout, buy new equipment, and add an extra menu. This makes PlateUp! both challenging and enjoyable. That aside, the game is role-focused compared to Overcooked.
The response and reception of PlateUp! have been great so far due to its rewarding experience.